Queensboro Embroidered Women's AP3 2.0 All Purpose Polo
Queensboro Embroidered Women's AP3 2.0 All Purpose Polo
Style #1438
For quality, versatility, and value the Queensboro AP3 2.0, our All-Purpose Performance Polo is at the top of its class. This is an updated version or our original Queensboro AP3 polo that over the years has been our best-selling polo ever! Why do we call this shirt the All-Purpose Polo? It is 100% wrinkle-resistant and never needs ironing, so it is great for traveling. It is also 100% moisture-wicking and will dry quickly without even going in the dryer. The fabric is medium weight, so it is comfortable in the office or out in the field. Plus, the fabric is slightly textured, so it sits up just a bit off your skin and wears perfectly for professional, athletic, or casual wear. The slight fabric texture also prevents pilling and pulling, which tends to be a problem with 100% polyester shirts. You can't go wrong with this super versatile shirt. Because we sell so many of these, our AP3 2.0 is also one of the least expensive polos we sell. We also have a men's cut available, the Queensboro Embroidered Men's AP3 2.0 Polo, style 1437.

Features include:
-100% polyester performance fabric
-Tag-free Queensboro label
-Moisture-wicking
-Wrinkle resistant
-Stain resistant
-100% color fast
-Matching flat-knit collar
-3-button placket with dyed-to-match buttons
-Moderate length hemmed sleeve

Show More
Customer Reviews
35 Reviews
35 reviews by
Trustpilot
0 by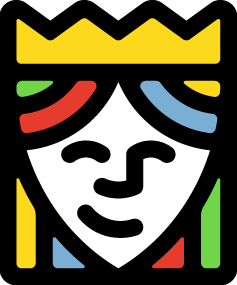 Queensboro
"I am very happy with the quality and fit of this woman's Polo shirt. The custom embroidery is perfect. I feel stylish as well as professional and I get lots of compliments."
by Marcia Pendl


3 weeks ago
"Good quality and delivered as promised "
by Ray


1 month ago
"I'm so in love 🙏🏽big thank you for this Completely satisfied."
by carla zafiro pimentel


2 months ago
"Very nice shirt "
by ALICIA HAWKINS


2 months ago
"The shirt is now fit perfect I just have to order one size bigger. I love how the logo came out and like the material very much I will definitely order more."
by Jean Putthasy


2 months ago
"An 2xl fits my medium sized staff. Very disappointed. No comparison to the 3.0 they have discontinued. "
by Latitude Homes


2 months ago
"Very well made shirt that fits true to size. Definitely an improvement on what was already a great polo."
by Murphy Ranch Elementary School


2 months ago
"Fit is a bit small"
by Double Creek Ranch


2 months ago
"Great product and very good quality, there's no stretch to the shirt and it runs a little smaller compared to the other Queensboro polos, "
by Old Post Tavern


3 months ago
"Great quality shirt. Nice fit and embroidery is excellent as always. Have purchased many Queensboro products for years. Hats , T-shirts and polos. Sid Hair, Breakthrough Theatre Company. "
by Breakthrough Theatre Company


3 months ago
"Love our shirts. Will be ordering more"
by Sherry Wyatt


3 months ago
"I love the customer service "
by Most Precious Promotions & Pro


3 months ago
"True to size & very comfortable."
by Southfield Classics


3 months ago
"Great quality. Will order more"
by Sherry Wyatt


3 months ago
"Outstanding quality. Purchased this item during great sale. Incredible value at that price! Typical Queensboro excellent embroidery."
by Dion Petaros


4 months ago
"The order arrived quickly and everything was perfect!"
by Cassandra Freer


4 months ago
"I read the review and ordered a size up but the women's cut runs small."
by Gifford Middle School


4 months ago
"These polos are perfect. First, the polo is nice quality. The embroidery Queensboro did was awesome. They even did a slight modification on my design where they made my small black manta ray in my logo white to show up on a black polo rather than just embroidering as it was where the manta ray would not have shown up that well. The polos wash really well and the embroidery holds up to the washer and dryer. They came out really nice and the embroidery is better than I could have asked for. so glad I found this company! "
by Aquastorm Scuba


4 months ago
"Great quality shirts , Great customer service, fast turnaround. I highly recommend you give them a try, you will not be disappointed. Thanks Queensboro for another Excellent job all around!!!"
by Cpenb


4 months ago
"Everything is excellent, I love my order! ..."
by Mino Cisneros Corporation


4 months ago