Printed Non-Woven Economy Tote Bag
Today's Sale Price
$1.15
(REGULARLY $1.27 )
150 PIECE MINIMUM PURCHASE PER ITEM COLOR
Others sell this or a similar item for
$1.73
Save 34%
Single Color Imprint Only
- Imprint Area: 9"W x 9"H
- Approx. Item Size: 13-1/2"W x 14"H

Features include:
- Made Of 80 Gram Non-Woven, Coated Water-Resistant Polypropylene
- 22" Handles
- Reuasable
- Recyclable
- Spot Clean/Air Dry Recommend to Protect your Logo
Show More
Customer Reviews
4 Reviews
4 reviews by
Trustpilot
0 by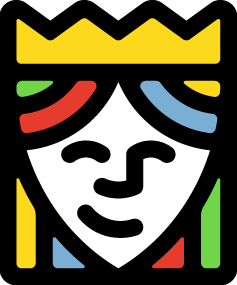 Queensboro
"Fantastic product! Came exactly as described. My logo is the perfect size. I have been ordering different products from Queensboro for several years and I can honestly say I have never been disappointed. "
by YV Dental Practice of OC


6 months ago
"The logo looks fantastic on the bag!"
by World of Wine Guide


10 months ago
"Great printed tote bag! We have previously purchased from a different company. The Queensboro print job is much better. Our logo is much clearer and easily read. The other vendors print job was globy. "
by Bella Aquatics


1 year ago
"Great bag for the price! My logo looks amazing on them. "
by Jesse Fezia III


3 years ago